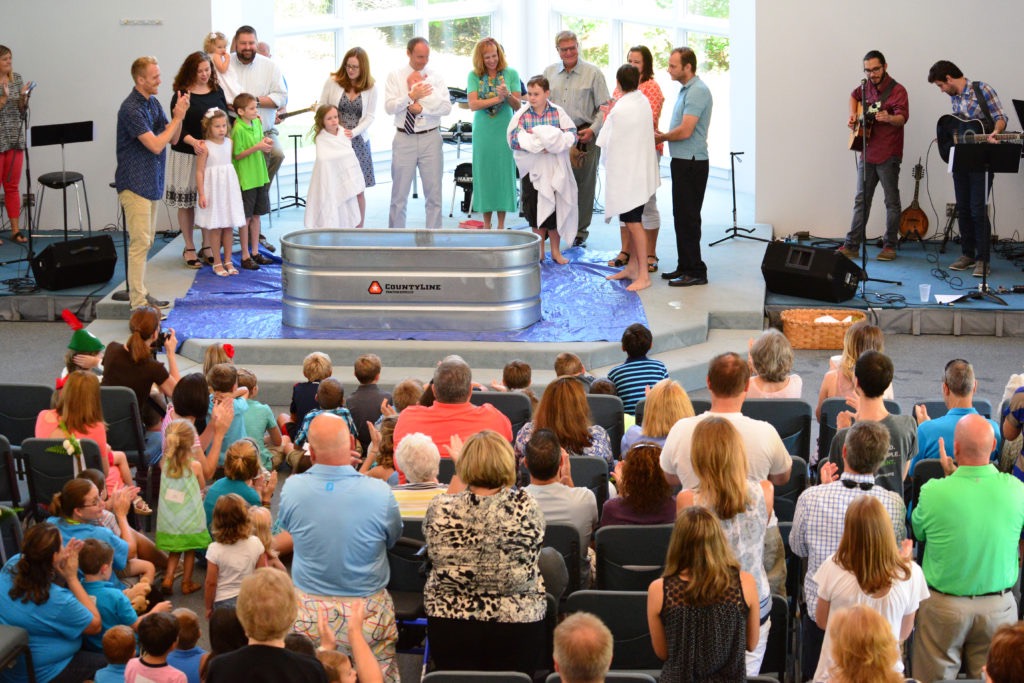 Worship on Sunday Morning
Hello and welcome to The Peak Church!  Feel free to explore our website and catch a glimpse of what God is up to here in our community.  Here at The Peak, we believe Jesus has called us to be a church that welcomes those who feel disconnected to experience a compassionate God and loving community.  We hope you will join us for worship!
We worship on Sunday mornings at 10:00 a.m. and our services are blended in style. We have intentionally sought to create a space for both long-time believers and those stepping into church for the first time. This approach has enabled us to reach a very generationally diverse audience, which is why it is not uncommon to experience both current contemporary songs alongside the ancient hymns of our faith. Here at The Peak, we say we want our worship to possess both relevancy and roots. 
Children's Check-In
Parents, on Sunday mornings you will be greeted by an Adventure Kids volunteer and asked to check-in your child prior to walking them to their classroom. We have a computerized check-in system that allows us to print two information labels – one for your child and one for you to keep during the service. At the end of the service, to ensure your child's safety, we will collect your label and your child's label and make sure they match before sending them home with you.  While at their respective classroom, your children will be engaged in all sorts of activities and lessons teaching what it means to be a child of God!  For more information about our children's programming, click here.
If you have any other questions, please feel free to email us – communications@peakumc.org.  We look forward to seeing you soon!