Upcoming Events
Find out what's happening at The Peak!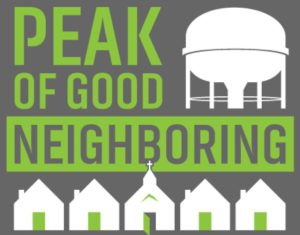 For March's Peak of Good Neighboring event, we will Care for Creation by helping the group Clean Jordan Lake with their annual Spring Cleanup. We will meet at the registration booth at 9:00am and then get briefed on safety and given clean-up assignments. For more information, visit the official meet-up site. HOWEVER, do not register on this page. Register at the link below.
When: March 24th from 9:00am to 1:00pm
Where: U.S. Army Corps of Engineers Visitor Assistance Center at 2080 Jordan Dam Rd., Moncure
Who: 11 years of age or older w/ guardian required for minors
What to bring: Print and sign the Liability Form or Minor's Liability Form
What to wear: Closed toed shoes required. They recommend long sleeve shirt, long pants, and hat.
What's provided: Bags, gloves, trash grabbers, first-aid kits, large on-site water containers, post event light lunch starting at 12:15.